Bespoke Framers & Printers
Quality custom picture framing, printing and mounting services, hand-made and delivered. Based in Central London, Soho.
We are open for making frames and printing! We accept enquiries/orders via phone, email or WhatsApp. Postal or courier deliveries/collections of artwork/frames are also welcome. We also have a collection and delivery service, details upon request. You are welcome to call or WhatsApp us on 07970 395537 or email with questions. Any questions please contact us.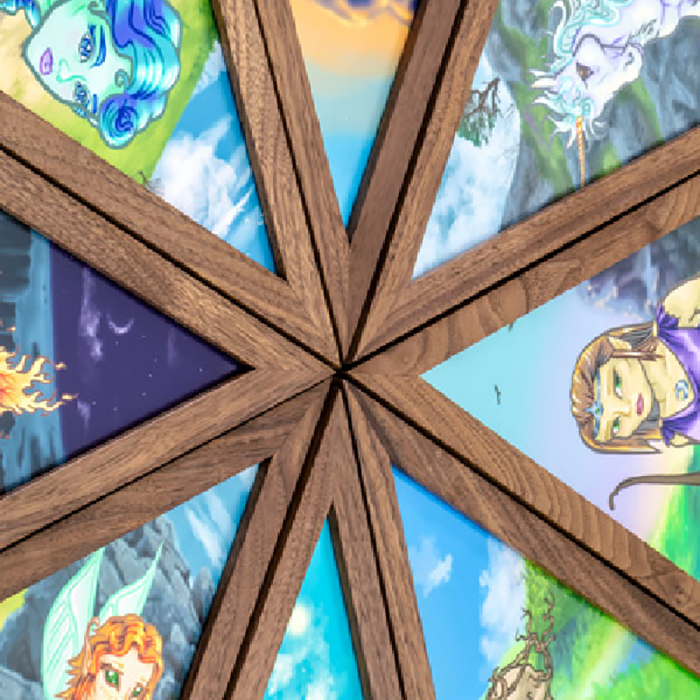 Professional framing & printing services
Soho Frames is Central London's premier provider of affordable custom picture frames, fine art printing, and picture mount cutting. We trade on the principles of fine service and superior quality, offering our customers fast turnaround on our printing and framing services in London, as well as a same-day/emergency picture framing on request. All of our work is undertaken in-house at our Soho workshop.
You are welcome to drop in to see us but you can also contact us by email and we are available for chat/video consultations over:
GET IN TOUCH
LEARN MORE ABOUT OUR SERVICES
Global Framing Consultation Services
You're always welcome to come to the shop for a free consultation, but our global reach allows us to conduct remote consultations. We can even do 3D renderings of your environment. Read on to learn how this works, and get in touch today.
HOW IT WORKS
Step 1 - Arrange/Book a Consultation
We offer a selection of different finishes and frames, so browse our website and our Instagram to find the one for you. We can also bring samples with us or send them too you.
Step 2 - Consultation & Art Collection
In-person: A professional framer will visit your home or business to discuss the art you would like framed, the environment in which it will be hung, and their recommendations for how it will be framed.
Remote consultation: Our professional framers will collect work from your workplace or residence, then conduct a video call from our Soho workshop to demonstrate which frames would best suit your artwork.
Step 3 - Delivery and Installation
All artwork we frame can be delivered globally, and will be shipped in specially designed crates and boxes, made in-house. We also offer home installation all of our frames.
Get in touch
Expert advice,
high-quality service and fast delivery
Get in touch
Skills & Expertise
With over twelve years' experience, we know what our customers want from a printing company, offering them what others don't.
Quick Turnaround
If you're on a tight deadline, we can provide photo printing and framing on a same-day basis, as well as home delivery and hanging.
High Quality Finish
Our custom framing and mounting uses only the highest quality materials and craftsmanship, including our CNC-printing.
Sustainable Materials
All of our frames are made from sustainably sourced FSC-certified timber, and we ensure maximum sustainability within our Soho workshop.
Frames in a Range of Sustainable Materials
With over 500 different types of frames in all manner of styles, we know we can meet your requirements. Check out the full range here.
Our frame range
3D Visualisation & Artwork Installation
Our team can help you determine where to hang your framed photo prints through 3D visualisation and will visit your home to install your newly-framed art.
contact us
What Our Customers Say
SohoFrames are far and away the best framers in London. They've done a fantastic job framing pieces for me, including an oversized piece that other companies wouldn't take on. Not only are they friendly and accommodating but they also offer unparalleled customer service and quick turnaround times. Hats off to the team and I'll be returning to them for all future framing needs.
Mark Byford
I've had a number of works framed by SohoFrames including original artworks and some objects with sentimental value. They have been fantastic every time, coming to my home to pick up the pieces and then coming back to install them for me. Every frame is beautifully made and I will use them every time!
Hiroki Takeuchi
Soho Frames were the only framers in the area that agreed to take on our enormous print and framing order in the very short timeframe that we had. The staff were very helpful throughout the process and we are most pleased with the end result.
Renee O'Drobinak
Impeccable service, great product and honest pricing. Chris is a true gentleman who cares about the customer - he understood my needs, and delivered a great frame against all odds. He even picked up and brought my framed artwork to my address. Talk about going the extra mile. This was not my first purchase from them and definitely not my last.
Jamie De Cesare
We were searching for a framing company for quite sometime to make us a Circular frame for our print. I stubbled across Soho Frames and Print on-line and contacted them. They came back to me on the same day. Communication was great and I sent the print off the following day. They confirmed when they'd received it. Communication was great throughout (providing regular updates on progress). When it came to returning the frame Chris agreed to deliver it back to us (from London to Swindon) this was also on a Sunday. The service received from Soho Frames was fantastic, they definitely went over and above to ensure I was happy with the product. Thank you so much SohoFrames - Great work and service - would definitely recommend.
Neil ODonnell
These guys are professionals. Exceptional quality refits and new frames with a speedy turnaround and transparent pricing. Great customer service too, during difficult Covid times. I live locally and they even picked up and delivered my job. You'd be hard pushed to find a better service anywhere in London. Impressive.
Marcello B